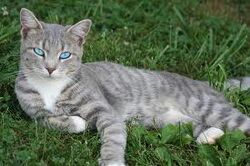 Sharkstar is a dark grey tom with blue eyes and white belly. Powers of a Shark and Water. Can turn into a Great White Shark. Mates with Finstripe.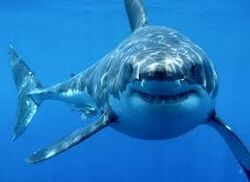 Roleplay by
Scarkit
.
Shark was born to Lu Lu and Vinx with two siblings Teeth and Blood. He was sent to NinjaClan and he met Kanoikit and Kayikit. He hang out with them and met Finn, Splash, Vole, and White.
He was now a apprentice to Ryanwater. Kanoipaw got Colefern and Kayipaw got Darkbreeze.
He went to WaterClan with Finn, Splash, Vole, and White and became warriors. He got Shrewpaw(Shrew-eye) as an apprentice. He became the deputy and then became the leader after Wavestar died. He also has a mate.
Lu Lu: desscend in StarClan
Vinx: desscend in StarClan
Brothers:
Edit
Teeth: alive in Evil Ninjas
Blood: alive in Evil Ninjas
Finstripe: alive
Beaverkit: alive
Tobykit: alive
Daughter:
Edit
Mistykit: alive
Personality
Edit
His warrior name was Sharktooth.
He was born to as a rogue and became a leader later.
Water Bomb: makes a huge water into a ball and in expoles in 5 seconds.